Volunteering- What is it and why I should do it.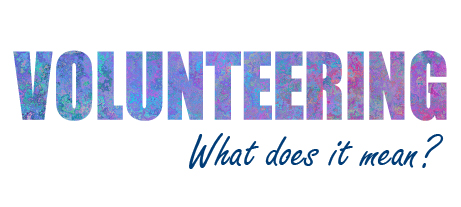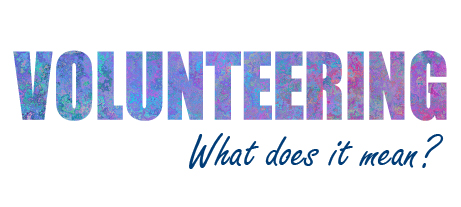 Volunteering: What does it mean?
Volunteering means different things to different people.
According to the dictionary, one of the definitions of volunteering is to "freely offer to do something", but I think it means more than just that. So, I asked different people's opinions on what volunteering means to them and these are some of the answers they gave:
Tsakane, one of our interns at Johannesburg Dream Center (JDC) said "it means being willing to help in any situation, giving your 100%, big or small tasks. Remembering you are giving a helping hand".
According to Boipelo, also an intern at JDC, "It means giving my free time in doing something I love, knowing that I might change someone's life. Knowing I made the world a little better".
Anonymous said "It means dedicating my time/life to something other than myself; giving my time to the betterment of others, an act of selflessness. You can't be a volunteer without thinking about people other than yourself".
I agree with all of the above and must add that volunteering for me also mean giving of myself; whether it's my time, resources or attention, to someone else in need, to make a difference and in some way leave that person/people better off than they were. Even if "better off" only means leaving them with a smile where once there was a frown.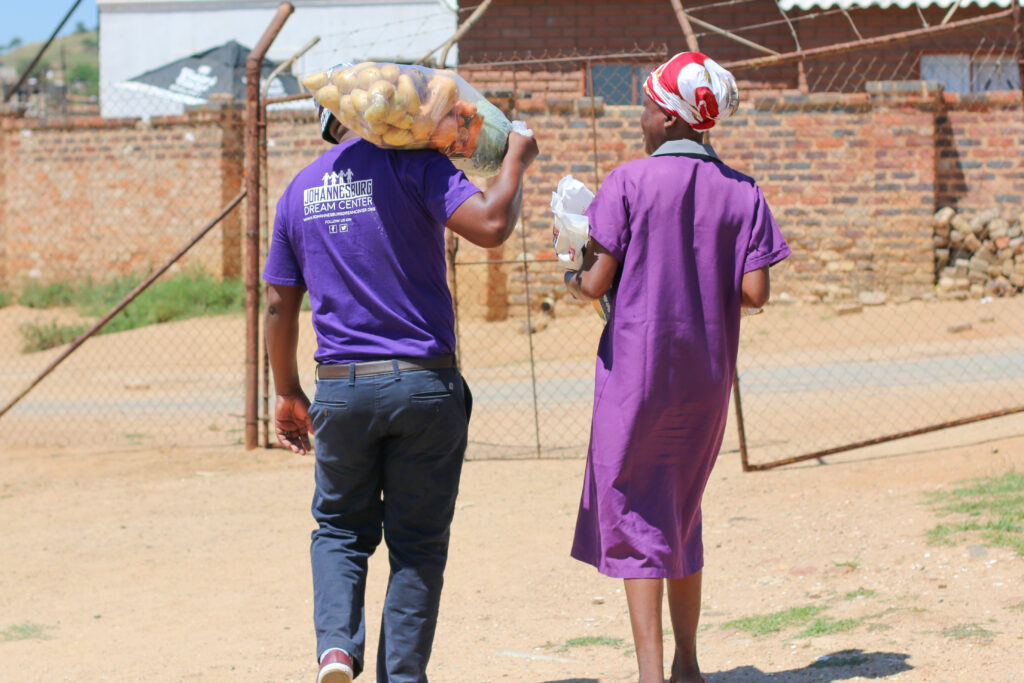 Are there any benefits to volunteering?
Absolutely yes! There are several benefits to volunteering. Besides benefitting those in need and the community, other benefits include:
– Making new friends
– Connecting with the community
– Learning new skills
– Possibly enhancing your career
– Giving to others can advance your mental and physical health
– It can reduce stress, combat depression, keep you mentally stimulated, and provide a sense of purpose, and so many more.
How do I get the most out of my volunteering experience?
Remember, volunteering doesn't have to a be a fulltime commitment and you need to know what you are getting yourself into, before you start volunteering.
An important point to take note of is that volunteering is not a paid for service. You are giving your time for free to assist an organisation. Therefore, it is important that you enjoy and benefit from the experience.
How can you make sure that your volunteer position is a good fit?
– Ask questions. This way you can make sure that the experience is suited for your skills, goals, as well as the time you want to spend, etc. You should feel free to ask as many questions as possible.
– Make sure you know what's expected. You should be comfortable with the organisation, the time commitment and the project. Don't overcommit. Give yourself flexibility to change your focus if needed.
– Don't be afraid to make a change. Don't feel compelled to stick with a volunteering role you dislike. Talk to the organisation to change your focus and find a different role. There are various projects to participate in, so at JDC we will try our best to find a good fit for our volunteers.
– Make sure to look for volunteer opportunities that fits your likes and aligns with what you believe in.
– Enjoy yourself. The best volunteering experiences benefits not just the community and the organisation, but the volunteer as well. If you are not enjoying it, ask yourself why? Is it the tasks, people or is it because it's a new and unusual situation? If you can pinpoint the reason, you can make a change so that you get the best experience in future. Remember, volunteering makes a difference in the lives of those in need, but it should not make you feel uncomfortable.
I have been volunteering at JDC for almost 2 years now and have enjoyed it so much. I have met amazing people; from team members, to volunteers and even the beneficiaries in the community. I have heard very sad stories, but I have heard so many more stories of triumph and upliftment. It has enriched my life in so many ways. Volunteering has changed my life so much for the better. I can recommend volunteering to anyone who wants a way to give back and make a difference.
– Tanya